Been a member here for a long time and am finally getting around to contributing. Throughout university and college I did at least two trips a summer, usually a solo in May and with friends in August but it's been two summers since I have been able to fit a trip in. Recently got out for three nights on Boundary Lake with my girlfriend (her first trip).
I wanted a relatively easy trip so figured base camping and day trips would be the way to go, and had heard good things about Boundary.
Had an easy paddle in, the portage marker from David Creek to David Lake was missing but still easy to spot since I've been through there a number of times. On the portage to Boundary we ran into some Silhouette Trail hikers who were having a tough go of it, hopefully they were able to finish their trip. Portage to Boundary was in good shape, getting down the last bit of rock face to the put in was a slight challenge with the wind. I thought the campsite on Boundary was just OK. There was firewood/kindling scattered everywhere and I thought the thunder box was a little close to the tent pad, overall the site looked more well used than sites I've stayed at on the more popular through lakes. But the privacy and pretty good view made up for any other shortcomings.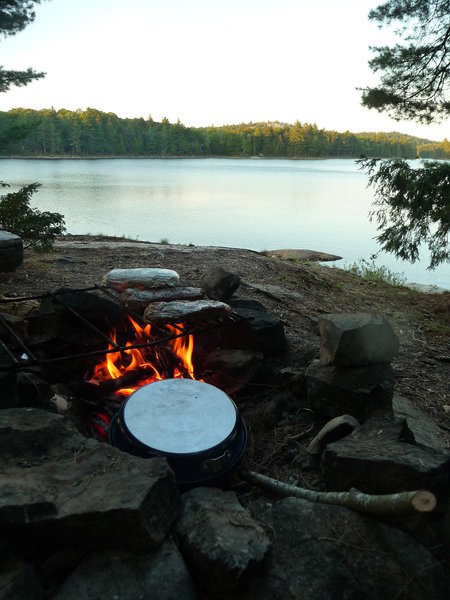 The second day we paddled out to the portage and hiked west along the Silhouette Trail eventually finishing at Little Mountain Lake. I've thrown around the idea of doing the whole trail loop and was interested to see what it was like, I've done most of the "harder" portages in the park but was surprised at the challenges of the trail. In all it was a great hike and had some amazing views.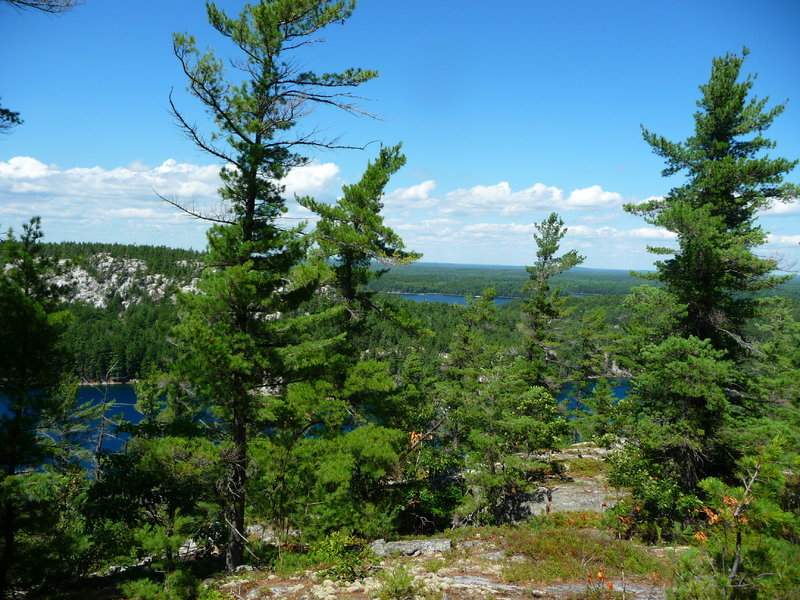 Third day we paddled to the east end of Boundary to hook up with the Silver Peak trail, we got out at a spot that has obviously been used many times before. I believe we were the first people up to the top that day, and had the summit to ourselves for about a half hour before a steady stream of people showed up. The last time I made it to Silver Peak it was very overcast, so this was a real treat. We had some snacks and poked around a bit before feeling overwhelmed by all the other people and headed back to Boundary.
Spent lots of down time exploring around the campsite, playing cribbage and swimming. Had some really tasty meals and all of my equipment performed flawlessly after sitting in the basement closet for a couple years. On our last day we really took our time on the paddle out, exploring some of the bays and inlets and enjoying the sunshine.
It was a fantastic trip and I only wish I had some more vacation time available to sneak another trip in this season, but with hunting season only a month away and retriever field trials in Ottawa and North Bay the next couple weekends I really can't spare any other days off.