We wanted to paddle on Lake Superior from Alona Bay north to Montreal River Harbor. Having never done that stretch before, I checked the shoreline on Google Earth to see if there were any beaches that we could camp on. Google Earth showed four beaches that we could possibly land and camp on. One was very small, then a larger one, and then a larger one yet. There was a forth beach, but it had some a few cottages on it back in the woods.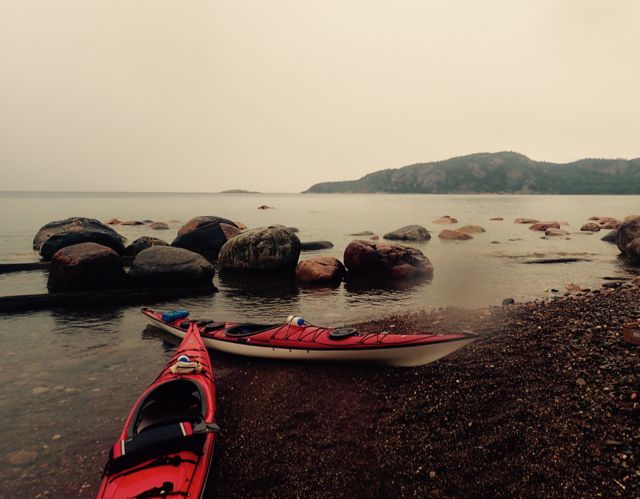 We launched from Alona Bay and paddled north around Theano Point.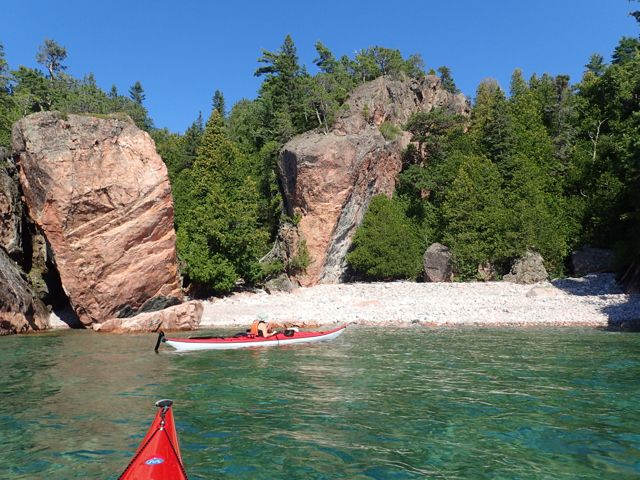 We passed the smallest beach and continued on to the larger beach that looked the most promising on Google Earth.
When we got to the large beach, we paddled the length of it looking for a suitable place to pitch a tent.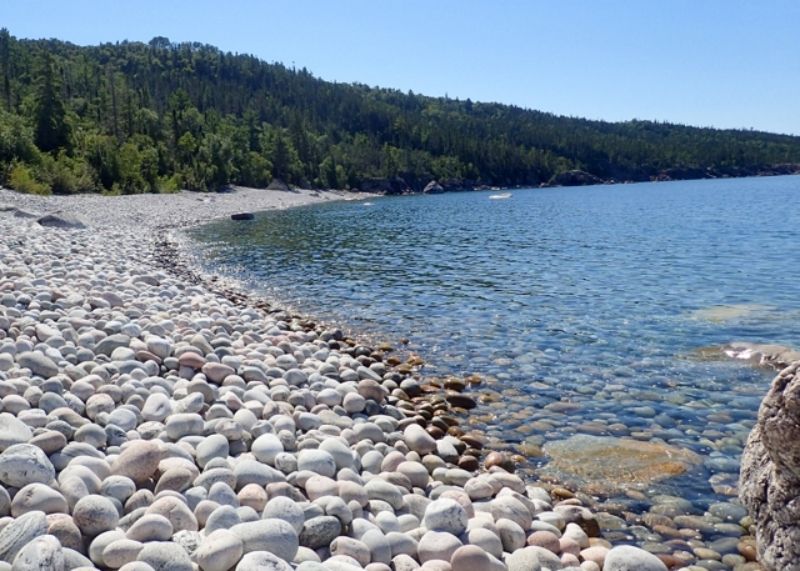 We got out of our boats and walked some of the shoreline. The whole beach was nothing but soccer ball sized rocks.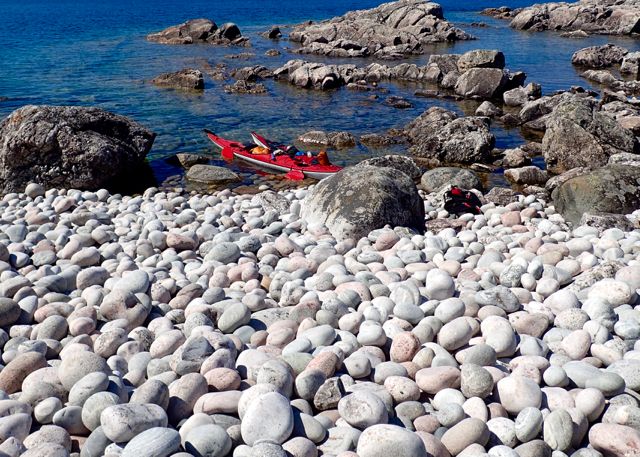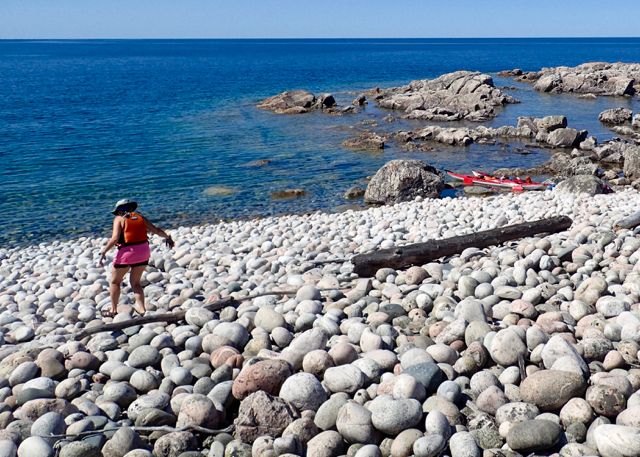 We could not stay here. There was no place to pitch a tent on the entire beach. And walking on it was treacherous. We continued on to the beach that had the cottages on it.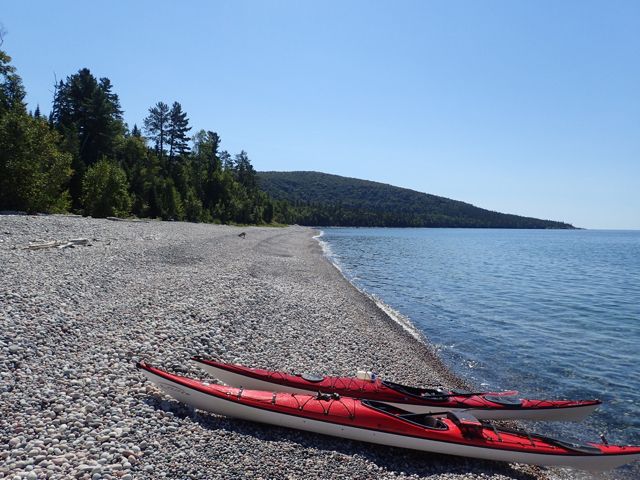 While this beach looked nice. It was Labor Day Weekend and we probably would be looked at as intruders if someone was staying at their cottage for the weekend. So we back tracked to the tiny beach that we passed near Theano Point.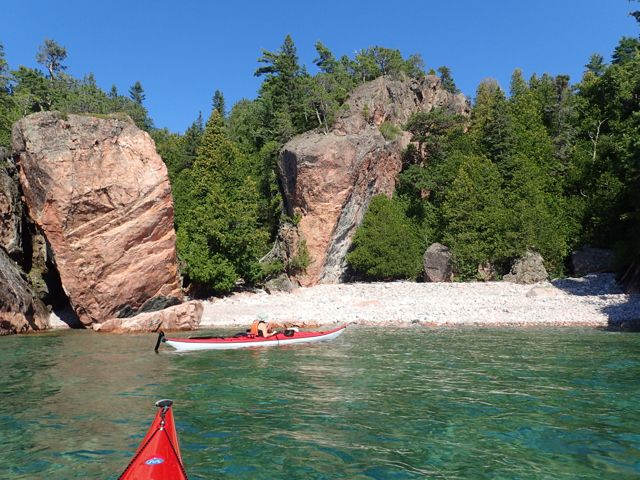 We would spend the night here.
The shoreline was rocky, but we were able to smooth out a spot for the tent. I took out my pot for boiling water and scooped up several loads of finer gravel to help smooth out a spot for the tent. It is a good thing the pot was not teflon coated.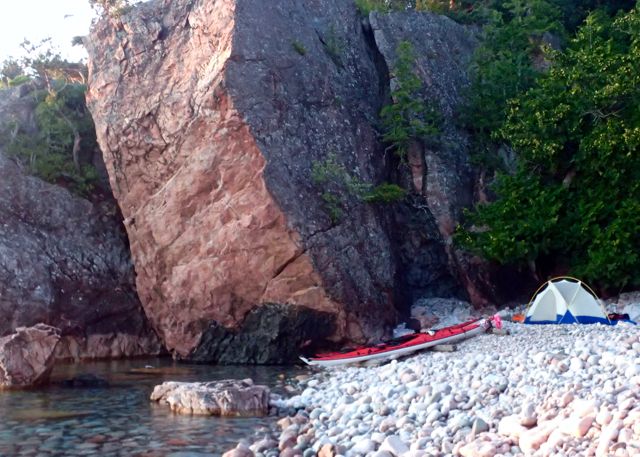 Now with the tent pitched, we were able to go for a swim and enjoy our scenic spot on beautiful Lake Superior.
Oh yes, we did enjoy a picture perfect sunset.