---
Grove Lake, a little below the junction, offers many sandy beaches and great camping.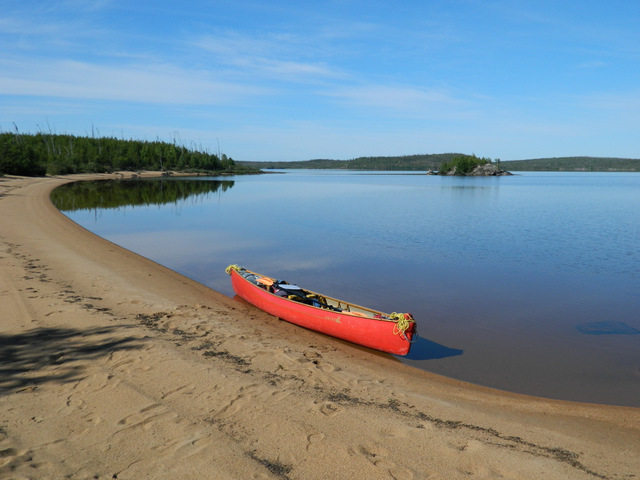 As you head down the Porcupine, the Shield rock rises in impressive cliffs, and the river contains a number of beautiful drops and falls.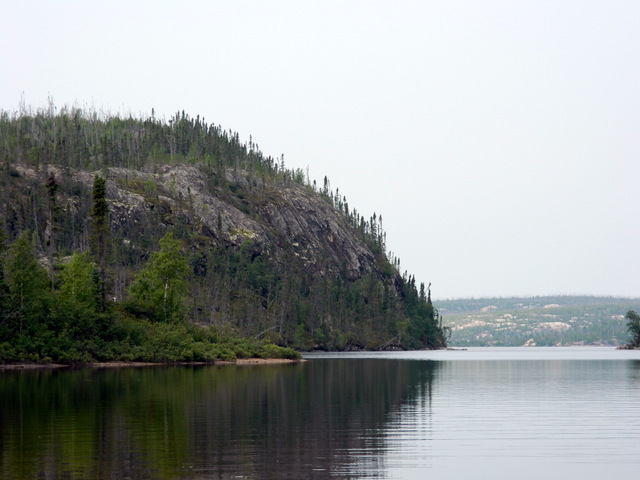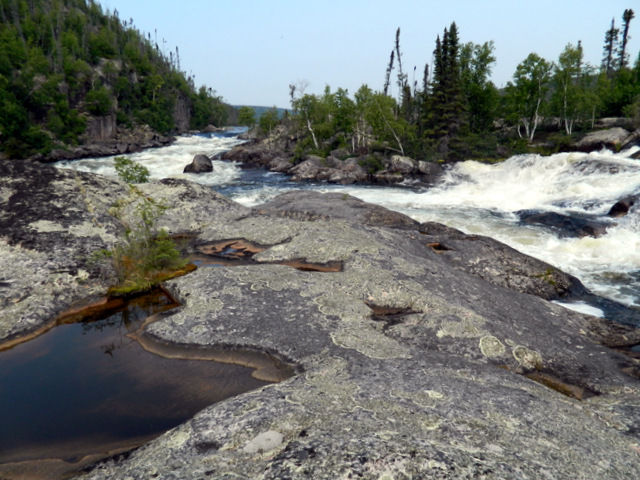 This falls features the first of the Porcupine's challenging portages: I'm pretty sure this is where Munsterhjelm built his ladder to portage up.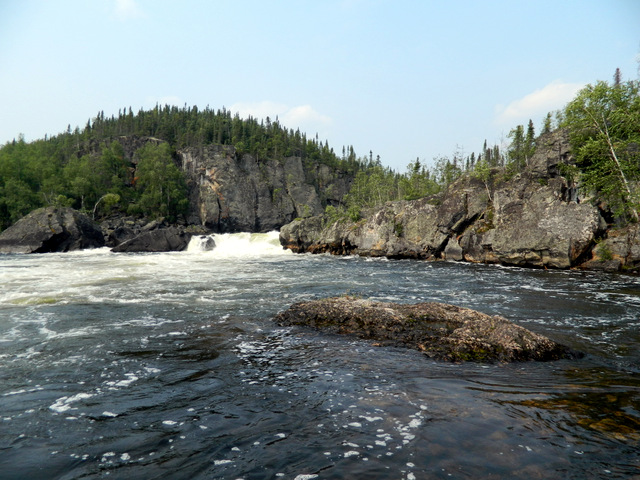 The cliffs don't get any shorter.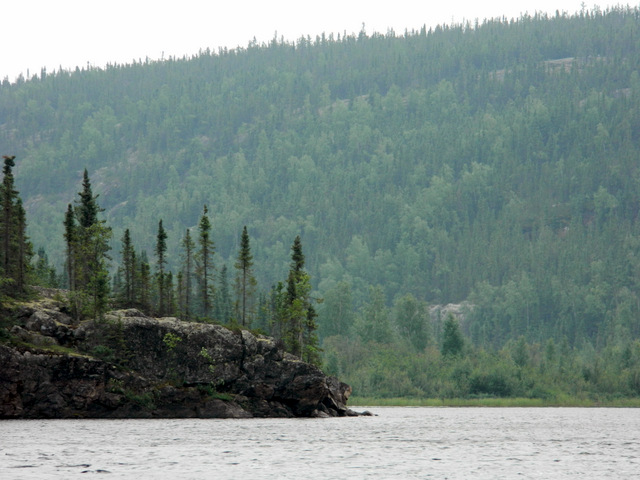 Canyon Falls, and the quieter stretch down to the next portage, is a very scenic area.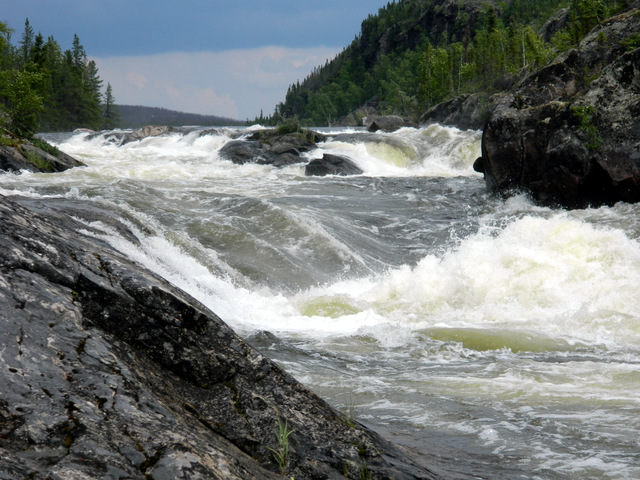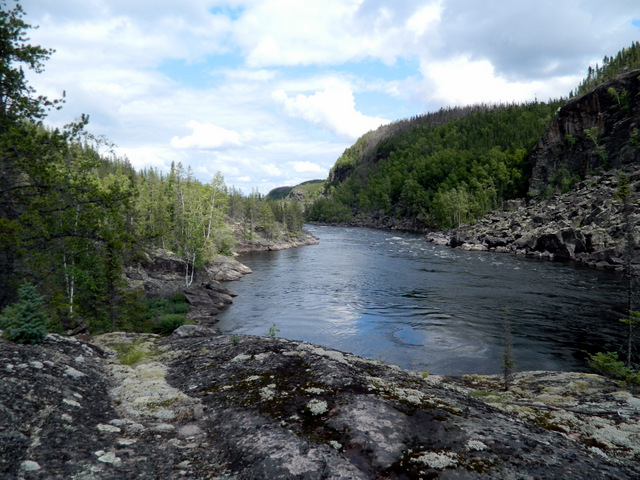 The next portage offers a challenging take-out. Can you see the "horizon line" here? But the associated drop makes it a mandatory carry.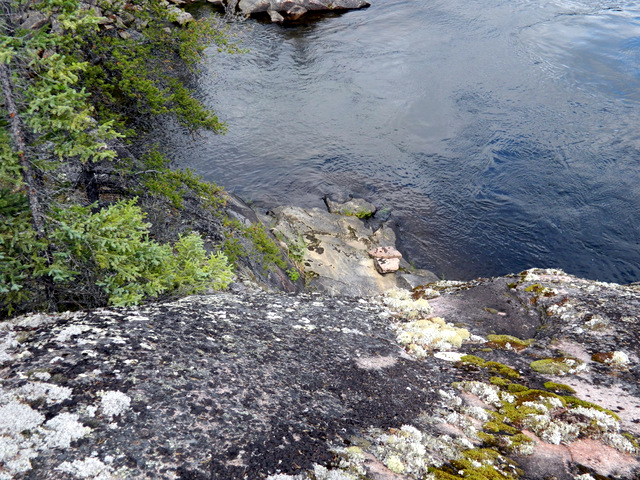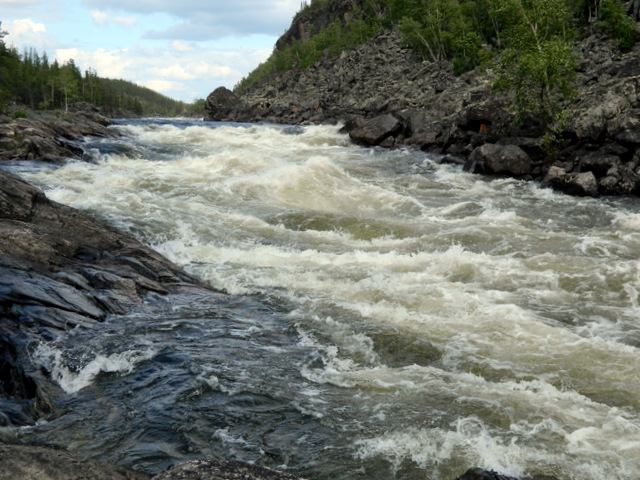 Soon after follow the last ledges on the Porcupine.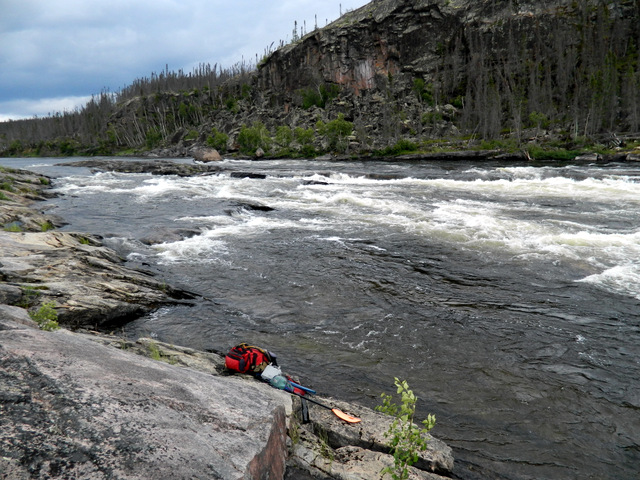 It's not far now to the Fond du Lac junction. Just downstream, there's great esker camping.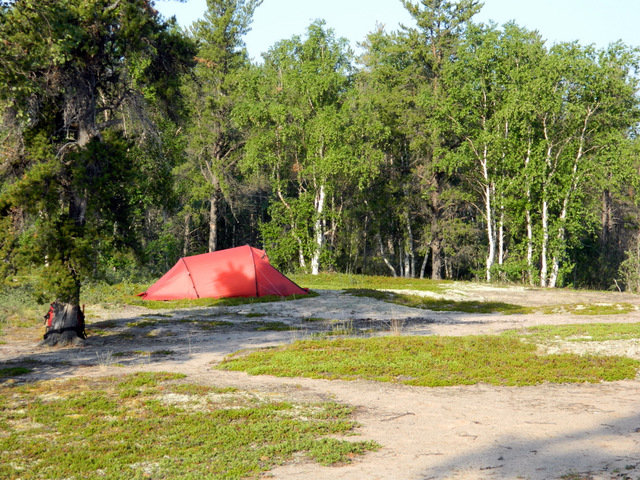 With the addition of the Porcupine, the Fond du Lac is a big river. A few miles to the west, it begins an impressive descent to Black Lake.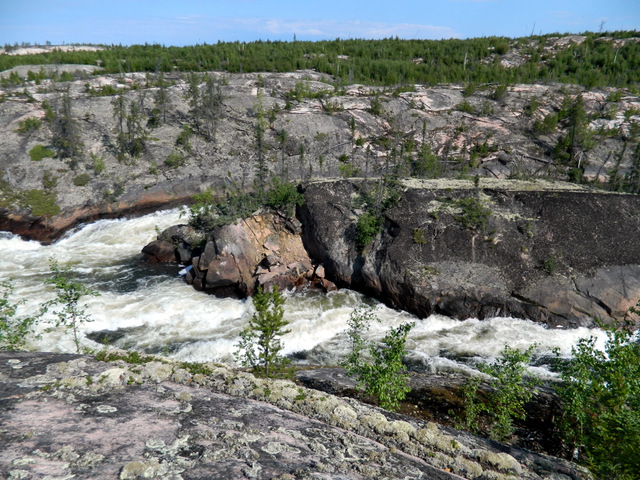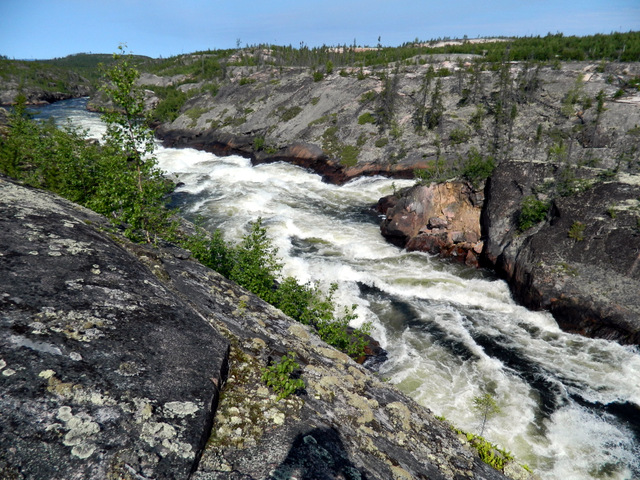 A view from the portage, looking out over Black Lake.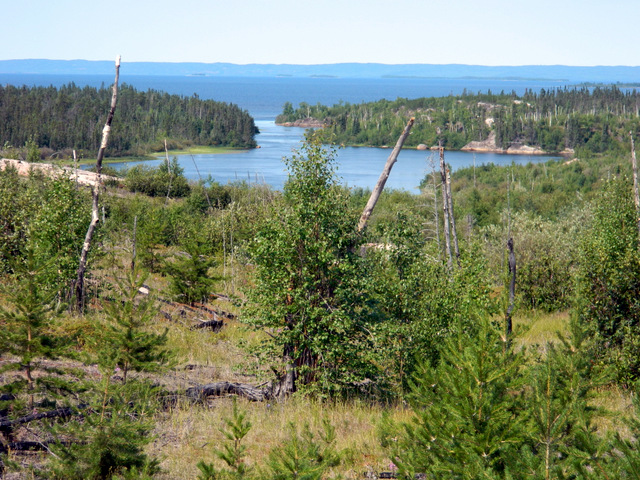 After the carry, paddle back to admire the last drop,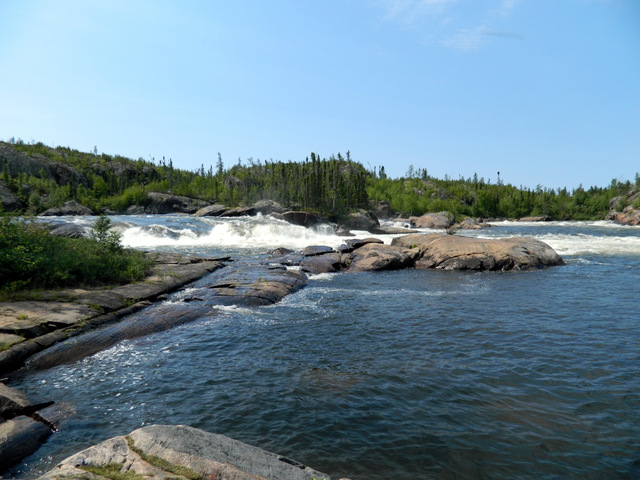 Continued in Part 3:

http://myccr.com/phpbbforum/viewtopic.php?f=112&t=40232