This trip was planned for last summer but had to be canceled due to very high water levels. As it was, water levels had risen by over a meter in the previous two weeks which made for a good flow and probably made some areas of bank more accessible over the dreaded mud!
We started at Stockton Ferry and paddled down to Hwy 34 over the three days, about a 100km.
Scenery was pretty awesome.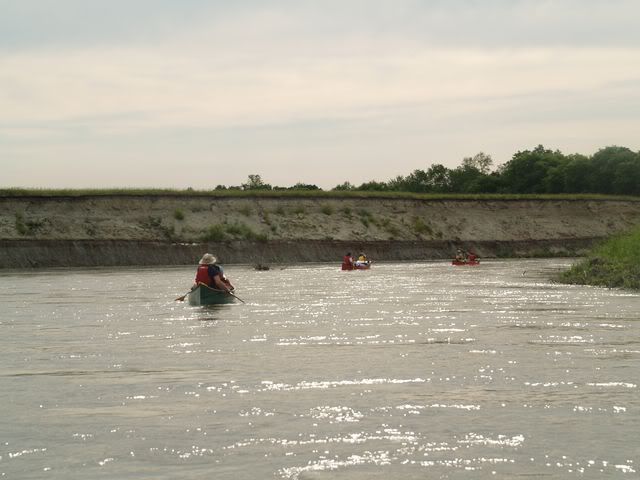 The high sand cliffs were spectacular and the optional side hike up to the Devil's Punchbowl made for an interesting diversion.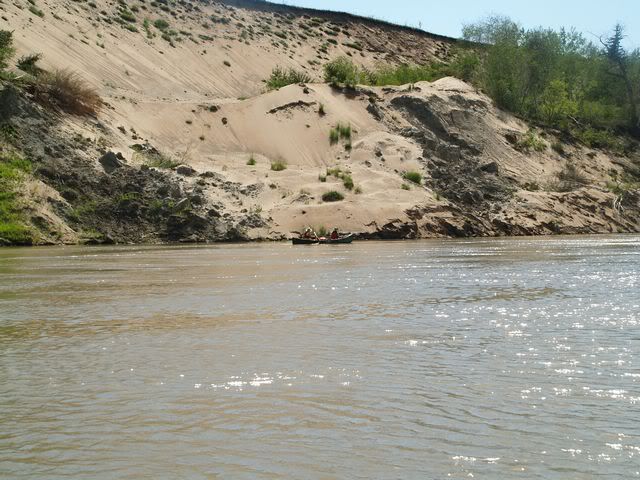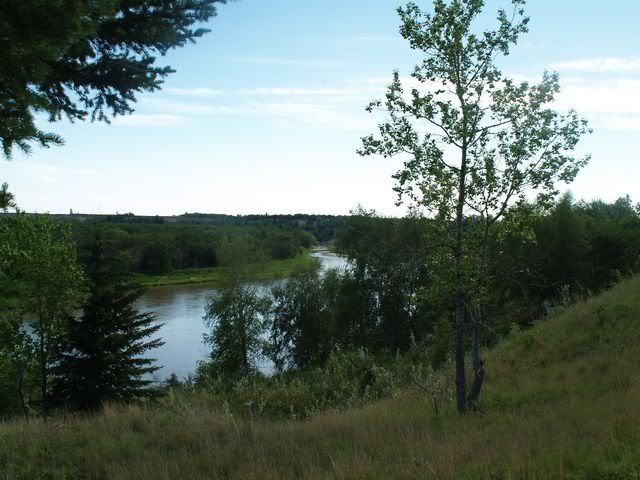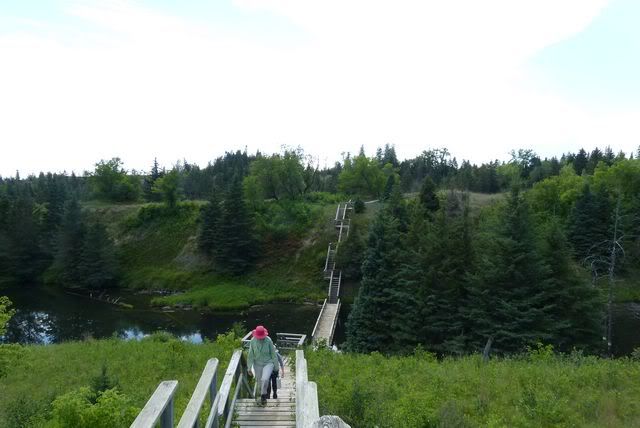 We camped on a sandbar on the Saturday night then opted for the isolated "Equestrian Campground" at the Eastern edge of Spruce Woods Provincial Park on Sunday.
This second site was considerably easier for me. I had opted for a tarp and bug net instead of a tent and had to improvise some poles with driftwood on the sandbar, but the campground had plenty of trees and the added benefit of much needed shade.
As the only solo I was paddling a little slower than the two tandems of Nancy & Dave and Margret & Gary though Sharon and grandson Noah were happy to take it a bit easier and keep me company.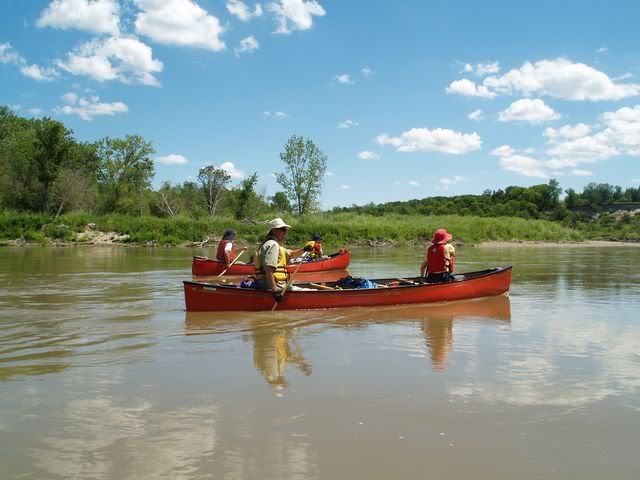 Having been assured that there were no bears along the river here we spotted this fella watching us on Monday morning, probably waiting for us to vacate the campground so that he/she could have a sniff around. He didn't cross the river and soon disappeared into the woods.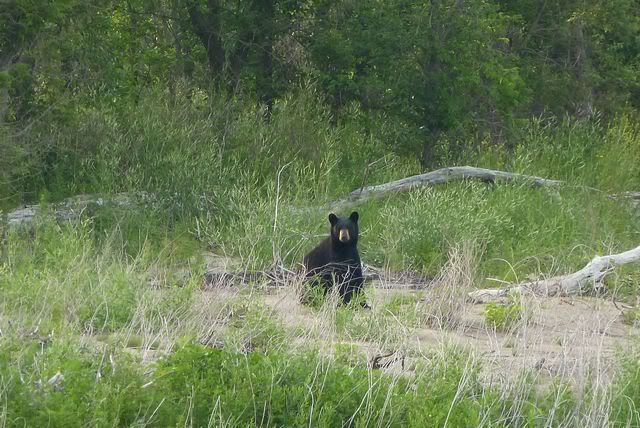 Only downside of this trip was the need to carry water, though we were pleased to find that the campground did have a well. Everyone mentioned how good it would have been for a cool swim at the end of a hot day but no one fancied a dip in the muddy water!
Thanks to Paddle Manitoba and Sharon and Gary for organizing the trip. I had a great time and hope to paddle some more sections of the Assiniboine soon.