Next morning it was pouring rain. Staff said..not to worry . "It never rains in Carmacks all day". Well by noon we were fed up with pacing the campground and reading books in the dining hall. So we left anyway and , two and a half hours later, when we ran Five Fingers it was still pouring. We got wet..from above. Not a drop from the river. I didn't take any pictures in the rain.
We pulled in at Tatchun Creek. There is a campground there and a chance to get a little warmed up. However we did not camp there..the last thing we wanted to see was cars etc.. There are some campsites past Rink Rapids..but all were full. Finally, we found a gravel bar that did not seem too soggy (though it looks it in the photo). We are at last finding some that are appearing..the river seems to be dropping a little.
Next morning we passed Minto. The river is busy with ferry and mining operations here.
Wildlife sightings..too may eagles to count but too far away. Just a few instances of these guys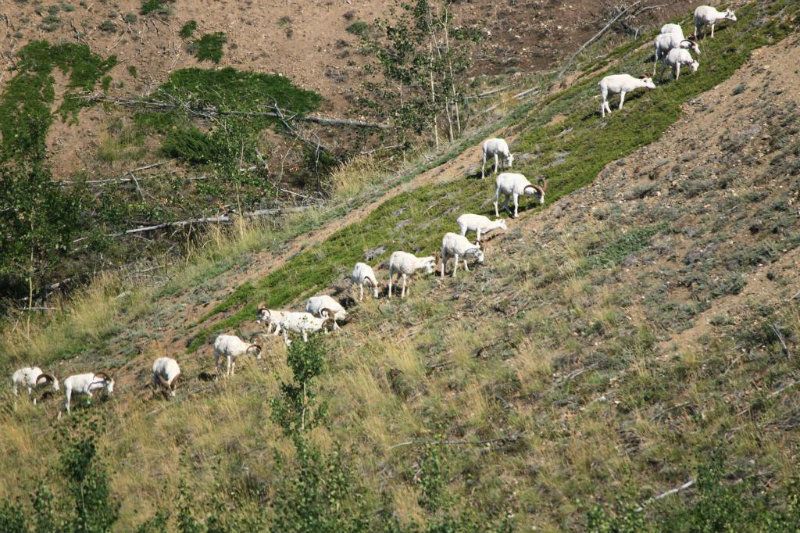 And this guy bent on reaching the other bank..note the river traffic.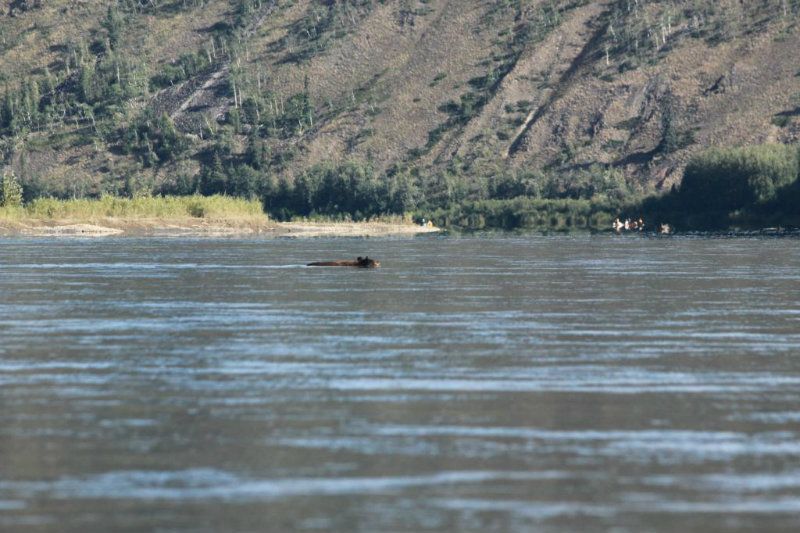 More river traffic. While we did not encounter barges every day we saw a couple in a week. The Yukon river watershed to this day remains important for gold mining.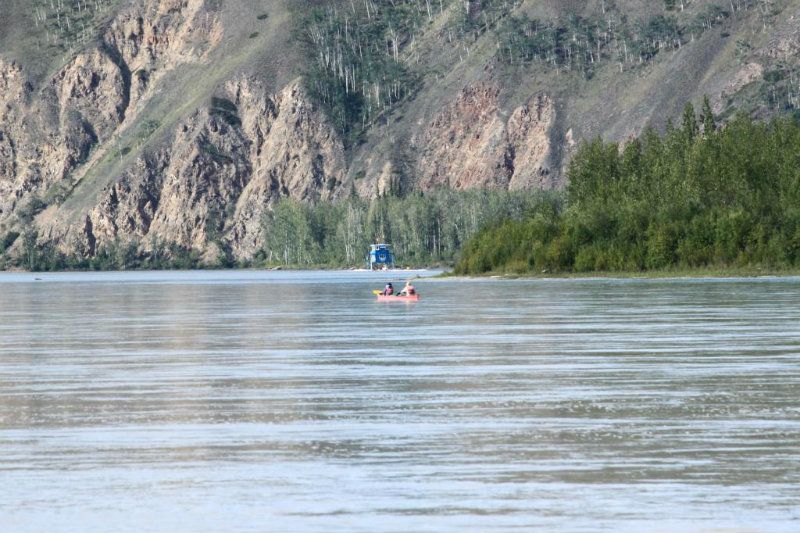 That night we pull in early to Fort Selkirk , a well preserved historical site. It was last inhabited in the 1950's though there is a small Native village today next to it. Note the cannonball holes. The Yukon Field Forces were there for but one year..and shot across the Yukon River!
http://www.thecanadianencyclopedia.com/ ... rt-selkirk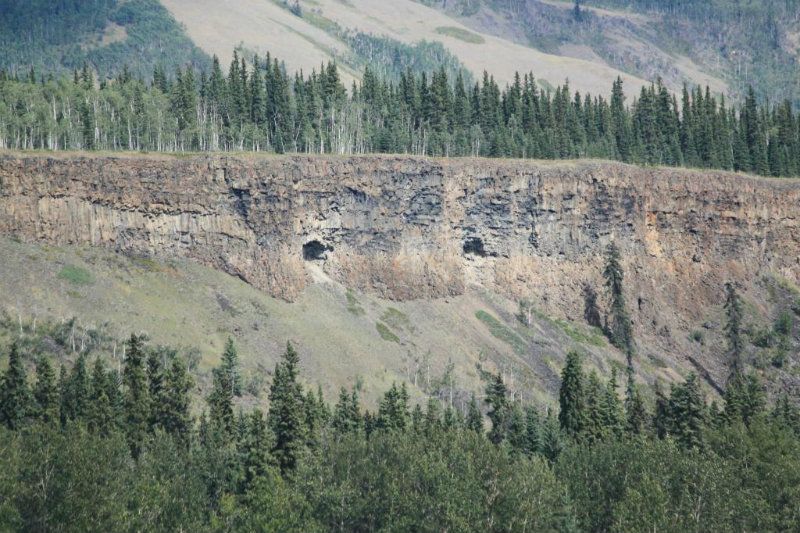 Roman Catholic Church. Once near the riverbank it was moved some 500 meters back. The priest was not happy lugging water that far.
Food cache in back of church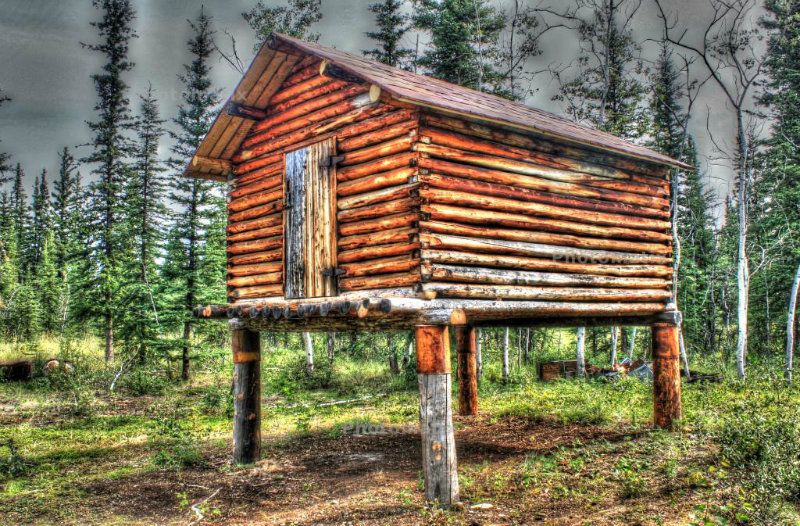 Another church (Anglican)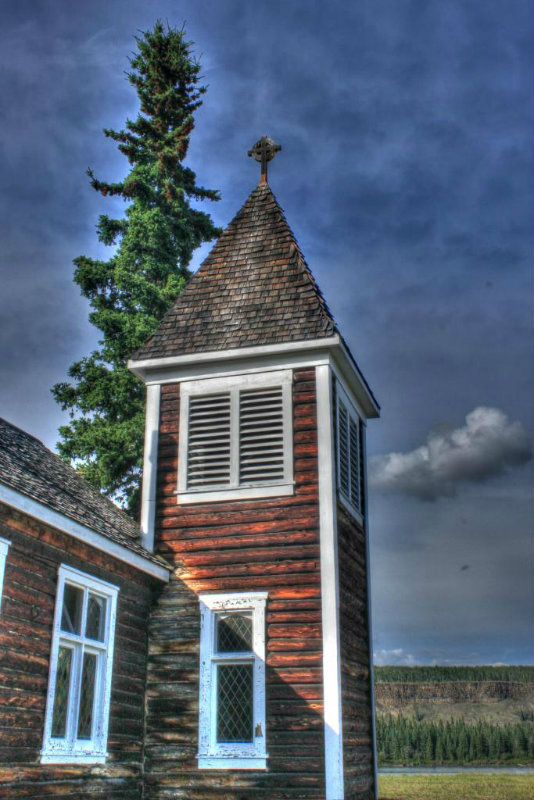 Spirit houses in back of the Catholic Church
Around "town"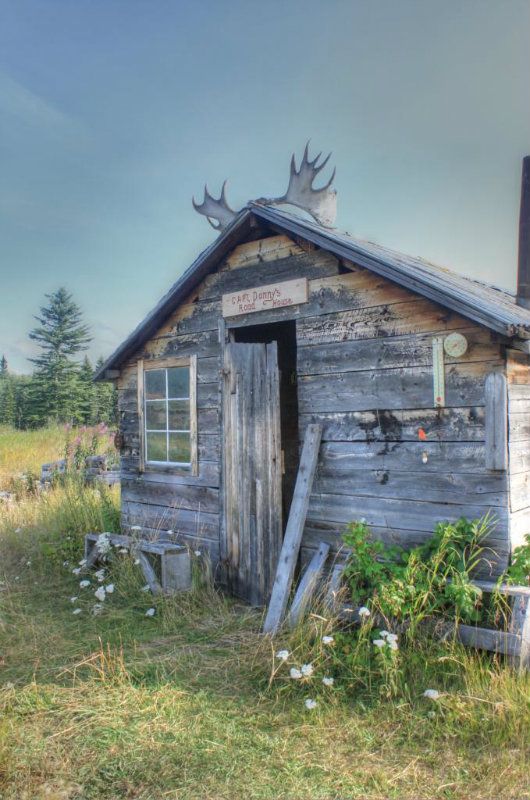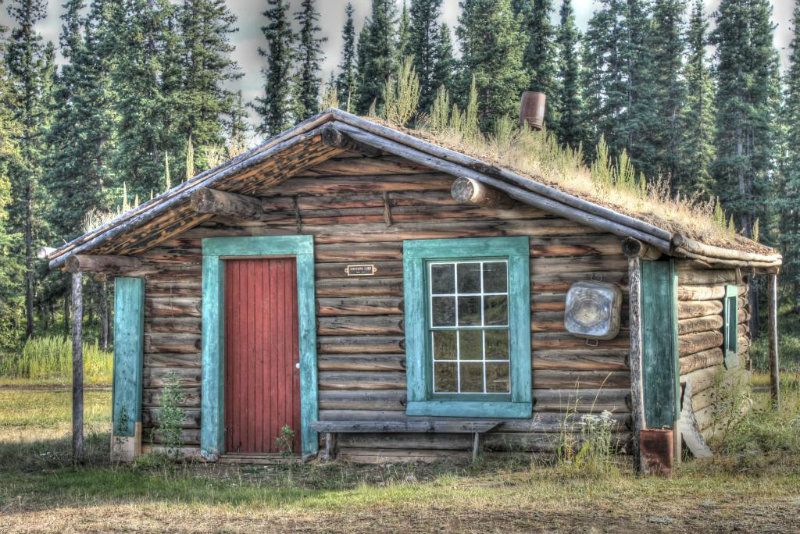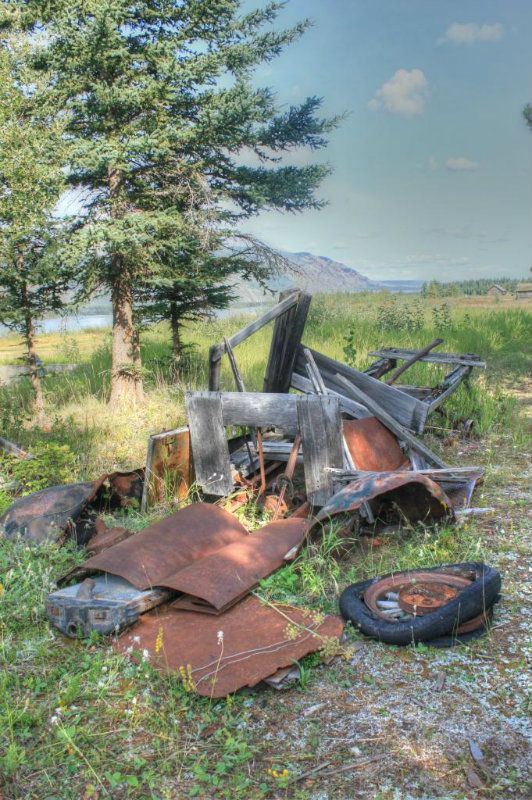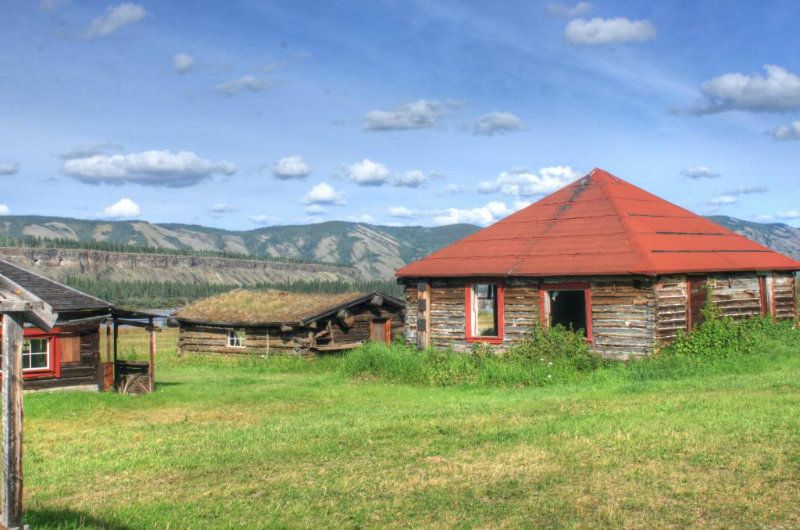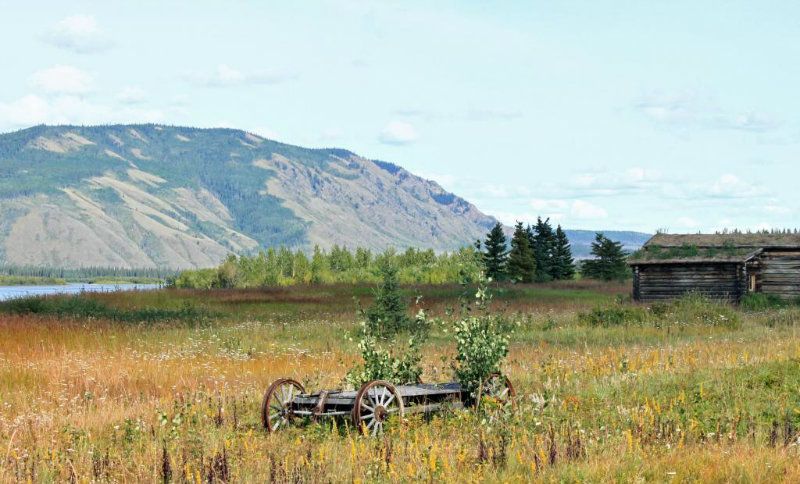 The campground at Ft. Selkirk is modern with well water, picnic tables and firewood and outhouses. Yet it is well maintained and free.
Next day our thirty five or forty miles (average days on the water were about 40 miles in six hours) brought us to Selwyn Creek. A former village too but decay is much advanced. This is the best condition building right next to the campsite.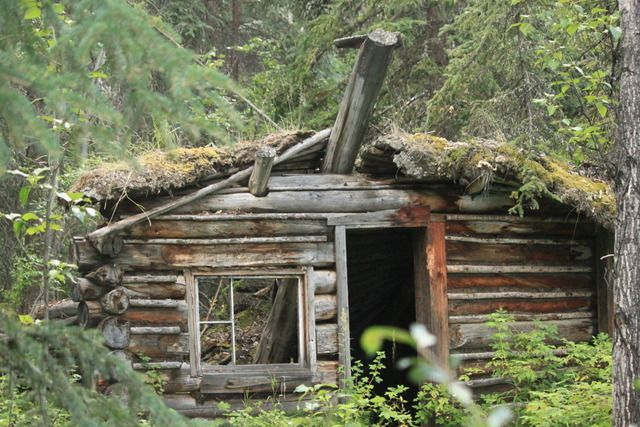 The next campsite is much anticipated. Kirkman Creek has home baked bread and cookies( a combination of oatmeal chocolate chip) for sale. Also pies! They will cook dinner for you but $27 seemed a bit much for steak and potatoes for us. We did treat ourselves to a $15 breakfast on the gazebo..homemade bread, jellies (never had dandelion flower jelly before..good. The property owner had a lawn full of dandelions and wanted to make the best of it. I ignored the thought of the twenty northern dogs roaming around)) eggs, bacon and wonderful home fries. OJ too! Its 95 miles above Dawson and two more nights would be spent on the river. Kirkman Creek has a mine in the area of course. All of this good food comes off a wood stove in this structure.
Just downriver the White River enters in numerous braids from the west bringing a massive load of silt. We knew that we could collect from side streams, but it seemed so much easier to just fill the four gallon jug at Kirkman Creek. So we never had to wrestle with water again. This is what an intersection of a side creek and the Yukon River looks like.
One more night on a gravel bar and one at Meachem Creek. All along one side of the river it is often possible to walk along a faint path..the track of the old telegraph line between Whitehorse to Dawson. Waiting for rain to stop in the morning, then a quick two hour paddle to Dawson City.
Mileage chart
http://explorenorth.com/library/ships/y ... miles.html
I might add more later of scenes around Dawson. We arrived Thursday midday and our ride did not leave till Sunday midday.