I'm hoping to hear the 'stories' behind the #1 and #2 pix, but here's mine:
First of all, I did not take the pic--my d in law did. I understood that was within the casual rules set by CCR.
Pic is taken at Wasaga Beach on July 1st w/e when most of the family came to visit. Gabe, age 14 mo, as well as 3 granddaughters---4, 4, and 3 thought the canoe was the best beach toy ever! They all got turns at being pushed and rocked in the safety of several inches of water. Gabe 'complained' when he was lifted out.
We had the 3 girls at the beach with the canoe last year and it went over so well that, this year, I decided to give them their own personalized paddles---pix below.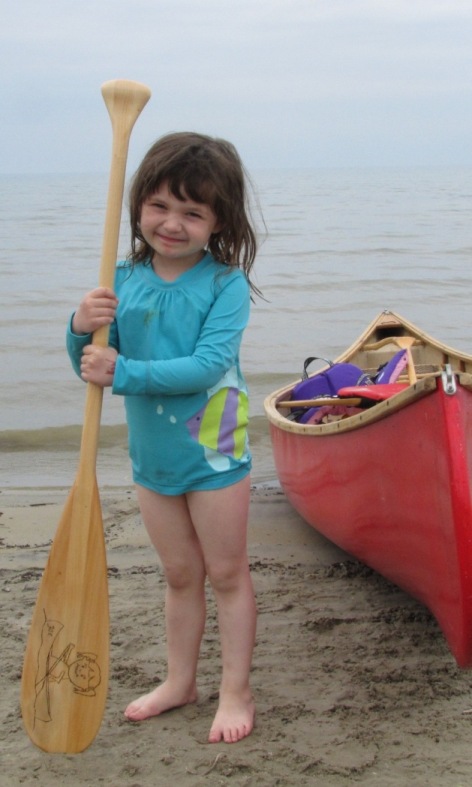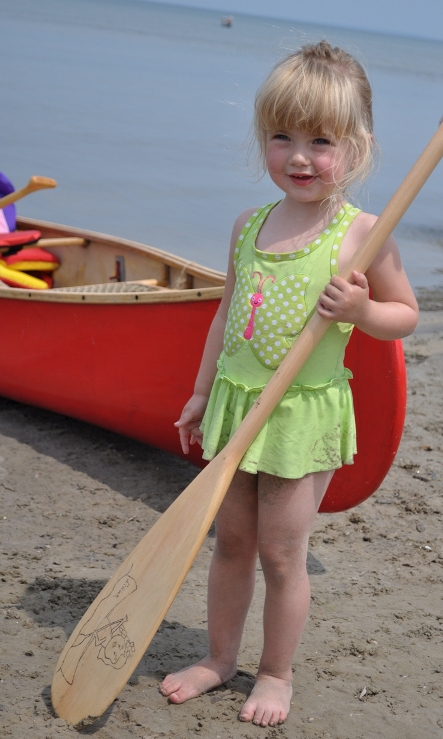 _________________
Old canoeists never die---they just smell that way.