As was suggested over on another Forum section I figured I'd start a thread about "stars". I'd love to hear some other folks tricks and suggestions for getting their shots!
This shot was taken in the Mew Lake Airfield in Algonquin. I use Starstax for my star trail images. I blend together a bunch (usually 100-200) thirty second exposures and then Starstax blends them all into one. For this shot I did a separate exposure for the tent: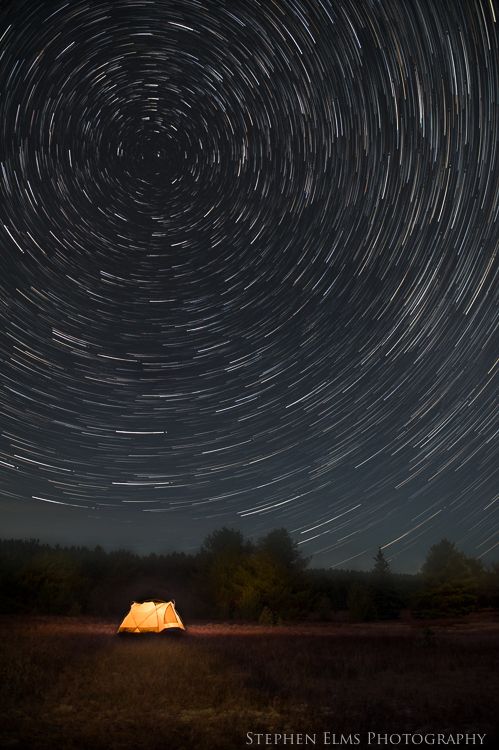 This was something I tried last year for the first time. I took four vertical shots and stitched them horizontally (poor mans ultra wide angle
. I like to try to get some type of point of interest in my star shots aside from the stars. Just my personal taste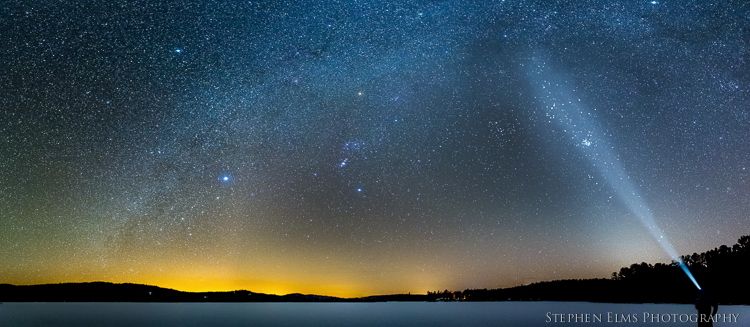 One thing I learned was that there is actually a formula that you can use to determine the shutter speed you should use in order to capture crisp star images. For my 24-70 mm lens on a full frame camera, that shutter speed is about 20 seconds (at 24mm). This captures stars without any movement. Here is a link that explains that formula:
http://www.davidkingham.com/blog/2012/11/how-to-avoid-star-trails
.
Here's another image taken in Algonquin last winter:
This is that iconic Pine tree located in Killbear Provincial Park:
One thing I always struggled with was focusing on the stars. I used to set my lens to infinity and hope for the best. However I always found the stars to be a little out of focus. Another trick I learned was to switch my lens to manual focus and turn on Live View (Nikon) on my LCD. Then zoom into one of the stars on the LCD (which appear to be just a small pixel of light on the LCD) and then manually focus the lens until the star is crisp looking. Then exit out of Live View mode and take the pic. I've found this works much better at getting crisp stars
Like I mentioned I would love to hear and see other peoples star pics and hear what they find works for them!
_________________
-------------------------------------------------------
My Website
:
http://www.elmsphotography.ca
My Blog
:
http://www.elmsphotography.blogspot.com