Well I started out soloing tandems, and if you are packing upwards of 100lbs for two weeks or more, they still make sense. Prospectors come from a time before ATV's where if you wanted to access the majority of Canada, you either flew or paddled. It wasn't seen as "sport", but simply as the only way to travel.
First "solo" was a Nova Craft Bob Special.
Liked it so much I bought another Kevlar when the first was stolen. Then the second one was stolen. (ugh!)
Then I decided to try American style "sport" solo's...
Found an original Sawyer Mist. And hated it (the only canoe I've ever sold has been a Yost, and there's a reason for that)
Then I test paddled my current boat, a Wenonah Canak. For regular day tripping on big water with big wind, with an occasional long weekend tripping it is down right perfect. It's a very polarizing boat, people either love it or hate it before they even float one, but I am one that loves it.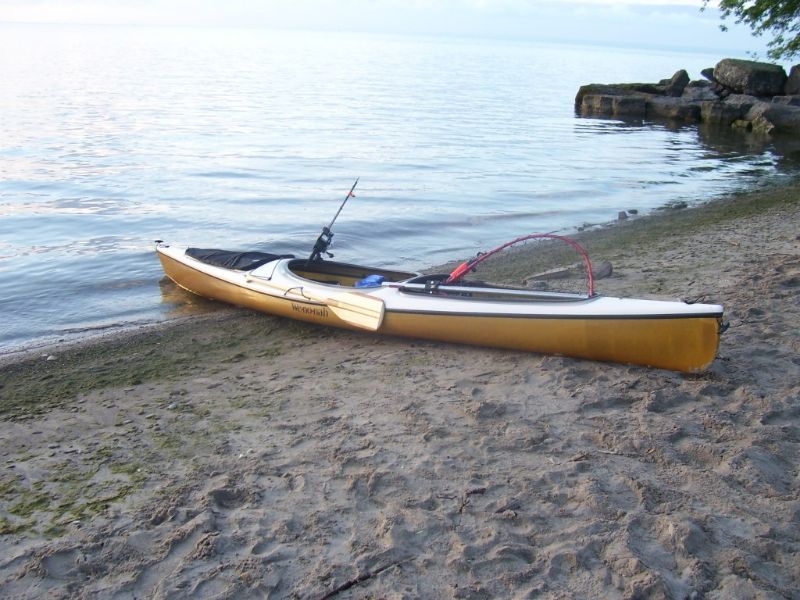 Has been a "lucky" boat, had some great days hitting the big boys on Lake Ontario.