Good day MYCCR community.
I'm looking for some advice on if this Canoe is worth fixing up?
It was a bit of an impulse buy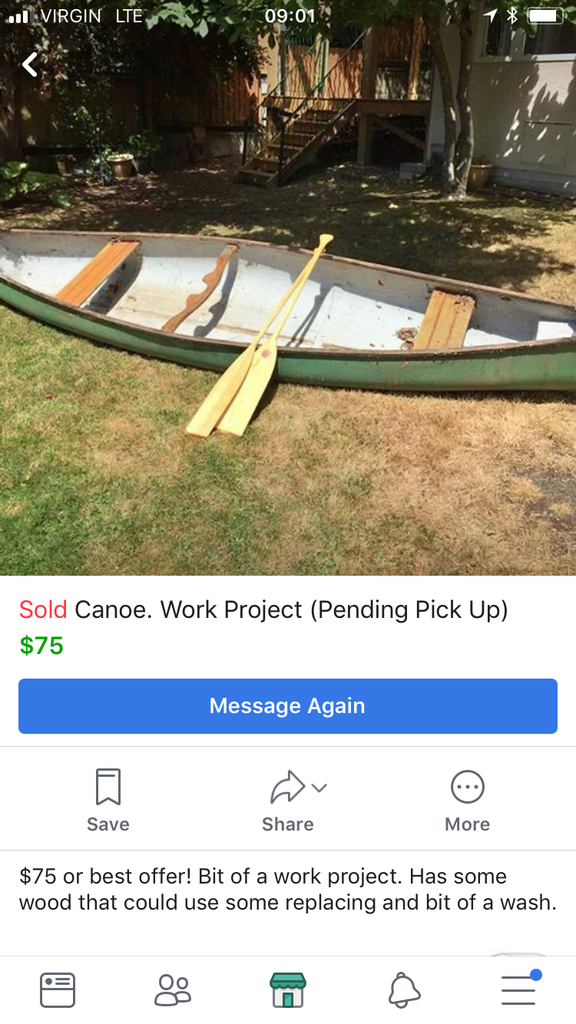 Then I figured I need to take stock of what is there and work out what needs doing and realistically how much it is going to cost vs buying a decent 2nd hand one.
Would you fix it up? I realise it will need at least new gunwales, patching up at the bow and paint.
I'm worried if I start it I'll have to finish and that it may end up costing more then getting a decent 2nd hand one.
Can anyone identify it? It's approximately 16'6 and I cannot locate a HIN..
Thanks in advance.