A one-person or two-person cross-cut saw is an option for removing large numbers of logs or large logs, particularly in wilderness areas where chain saws aren't permitted. You could pack a cross-cut saw in a sheath on top of gear in a canoe, or along the side of a canoe. A cross-cut saw isn't as fast as a chain saw, but a 66 inch two-person saw with handles only weighs about 10 pounds, and you don't need to carry gas and oil. Much trail clearing work is done with smaller saws. See
https://www.fs.fed.us/t-d/pubs/htmlpubs ... #oneperson
, and do an internet search for "cross-cut saws for sale." My sister, a scrawny late-50s surgeon, has gotten heavily involved in trail clearing and construction activity, and has organized a volunteer crew that clears trails for the Forest Service in Oregon, where the Forest Service offers multiple summer weekend classes on trail clearing and use of cross-cut saws. Here is a picture of her with a full-sized two-person cross-cut saw and a log she just cut.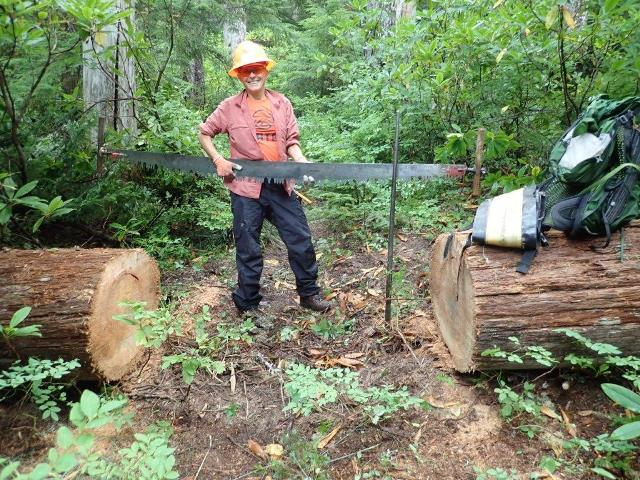 Here is a link to the definitive reference on cross-cut saws:
https://www.fs.fed.us/t-d/pubs/htmlpubs ... 22/toc.htm
. The Pacific Crest Trail Association is a big player in training sawyers since so much of the PCT goes through wilderness areas.