Finally got out to do some winter camping and test out new gear. My buddy and I head out on Fri for the short drive to our campsite. We turned on to the logging road around 1100 hr and did the 15 km drive into the bush. Arriving at our site 45 min later to still some winter and snow left. We loaded and hauled the toboggans the final distance to our campsite.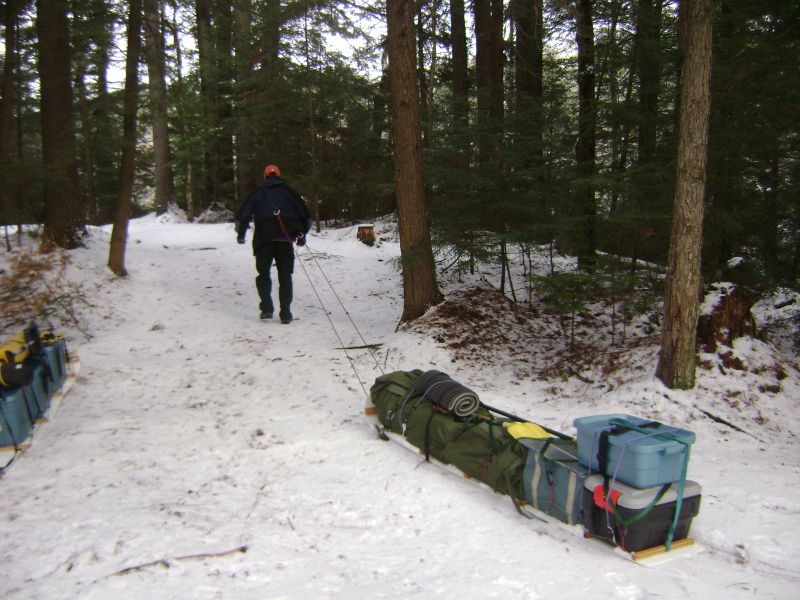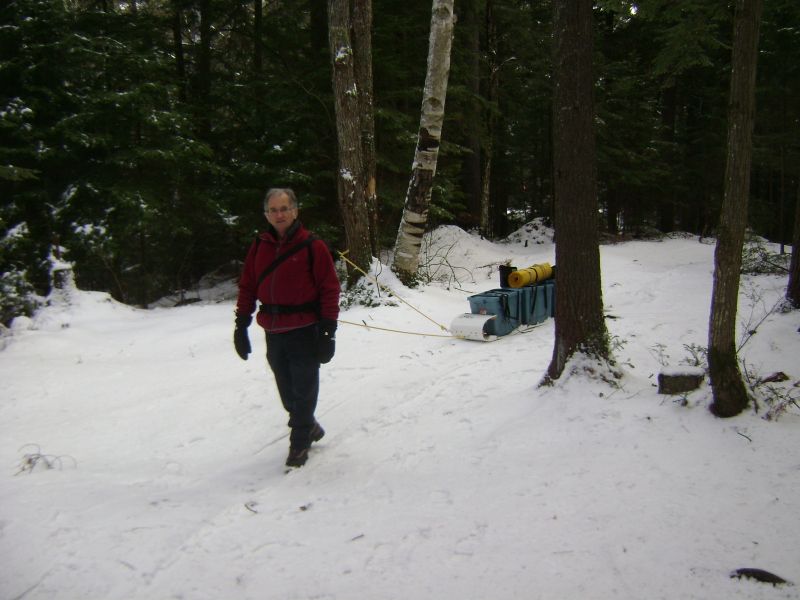 The toboggans worked great and were very little effort to pull. Both of us were used to pulling Pulk type sleds on trips.
We got the tent set up and was still around –2C. Nice temps to work in.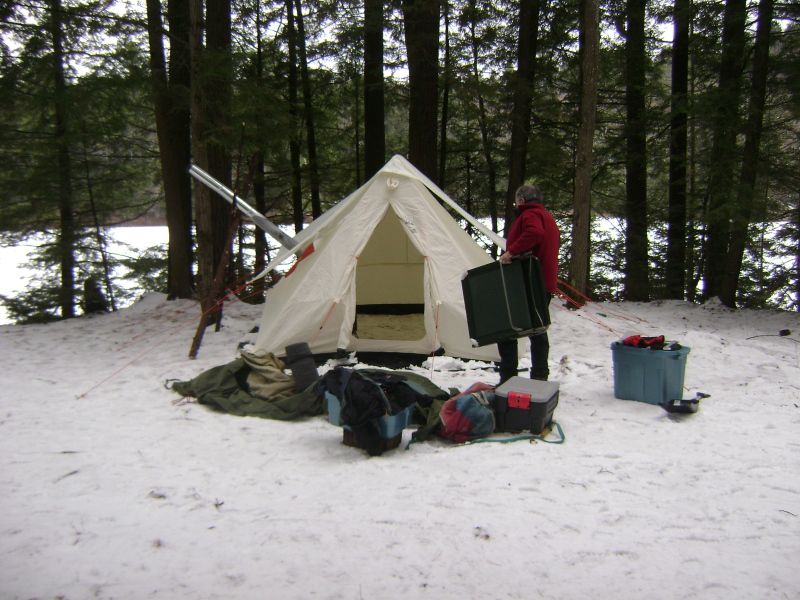 Wasn't long before the Duck showed up and got his tent all set up.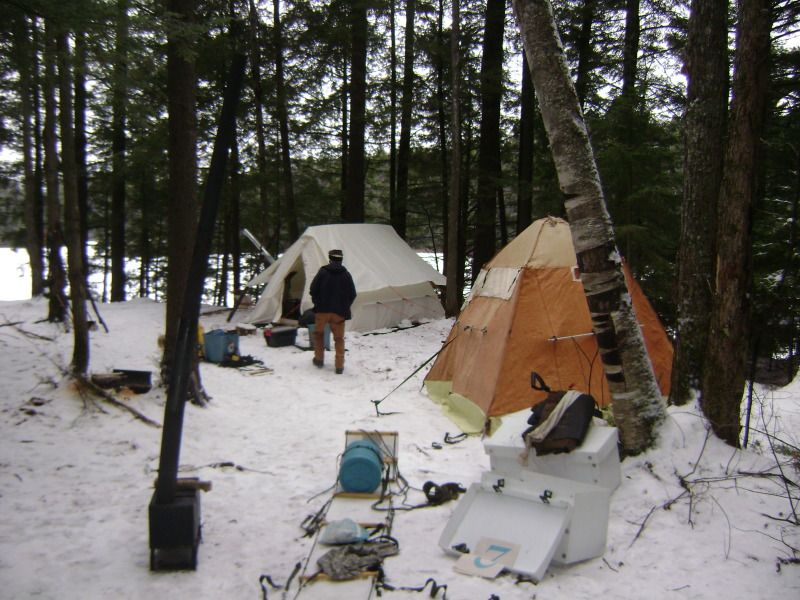 The Duck still hadn't burnt off his oil from summer storage so he set his stove up outside and got it fired up.
Turned out to be a good gathering spot for us. CanoeAl showed up and we had a spot of tea sitting around the wood stove.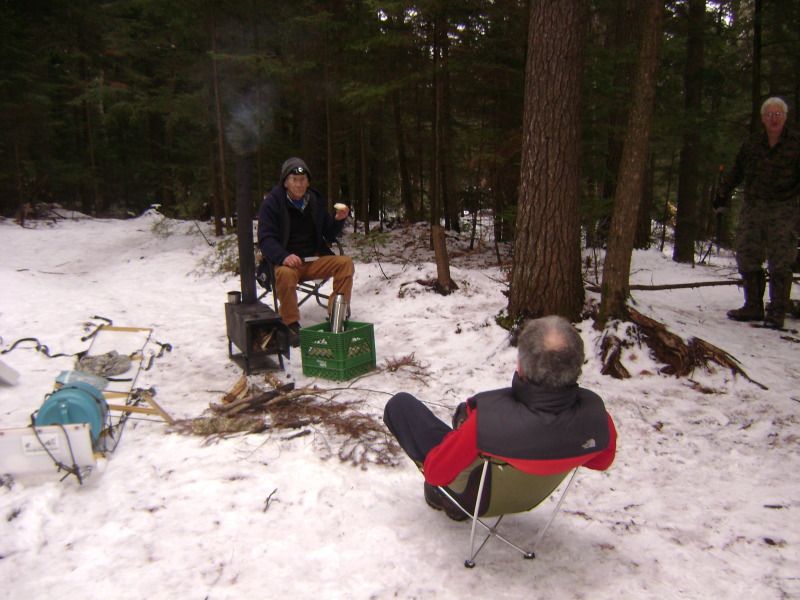 The temp dropped to –4C when the sun started to go down. WE got dinner going and sat around the stove talking about the different paddling we had done through the summer.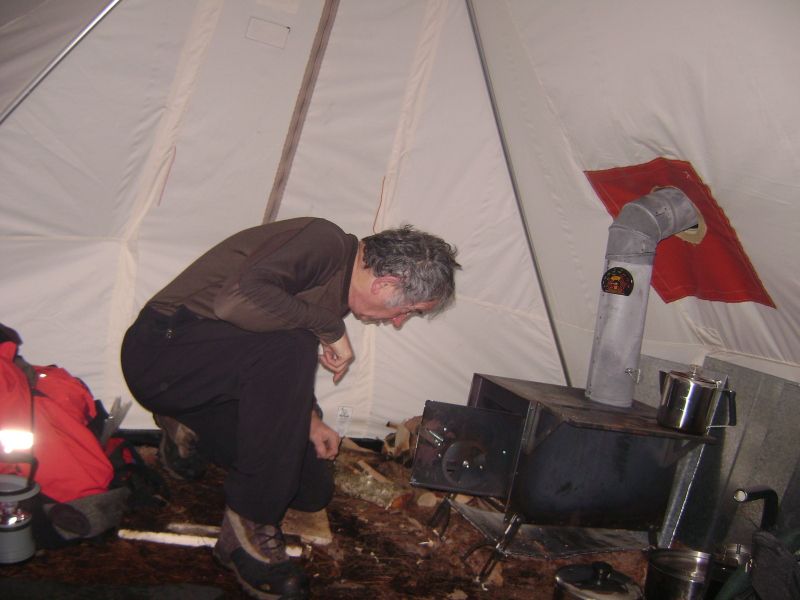 The next day we got up and the stove fired right up. A bit of breakfast we were back to replenish out wood supply.
JohnnyR did most of the cutting of the wood while I was splitting it inside.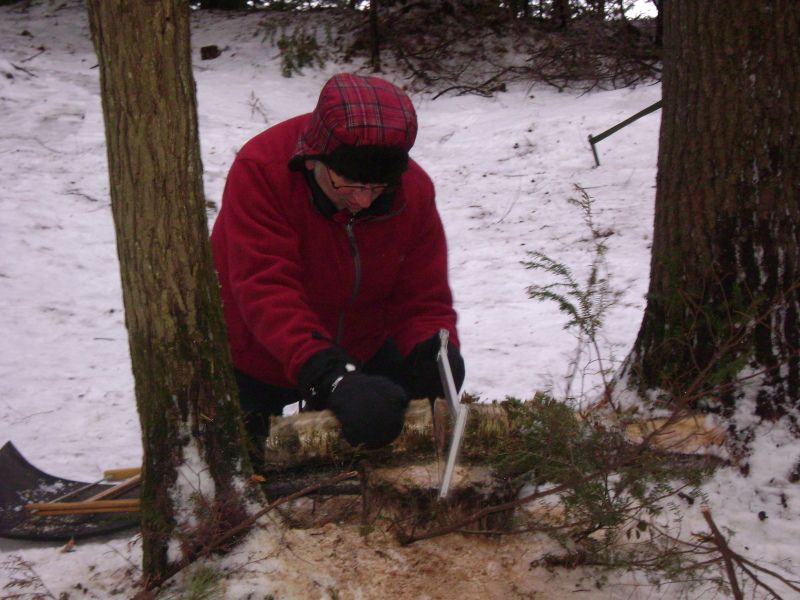 Pretty much stocked for the night.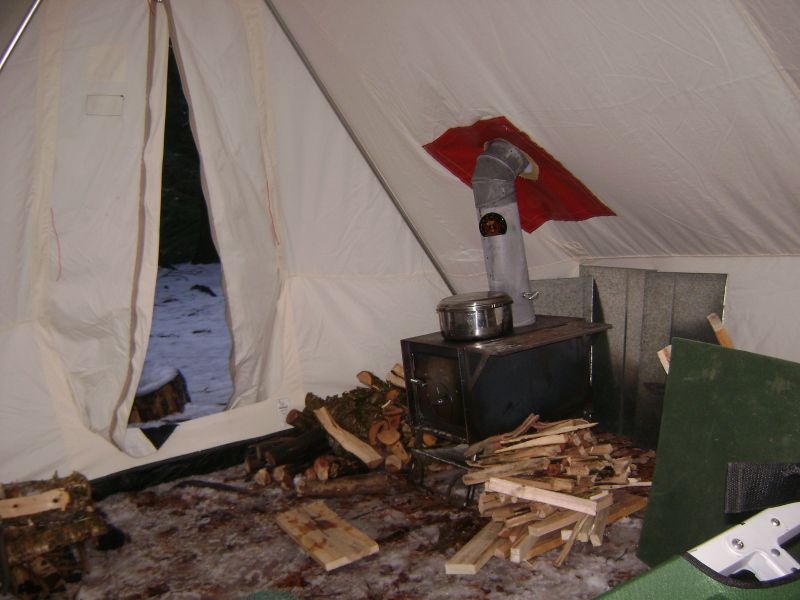 We spent the day hiking old skidder trails. Back to base in the afternoon for some hot drinks.
gathered up some more water for the evening and moved more wood into the tent. We were all ready for another night around the wood stove.
Checked out the weather on my iphone. Got to love 4G. We could see by the radar that a freezing rain /rain was moving in from the West and would be here around 2200 hr. Sure enough it was freezing rain all night long. It sure was nice being dry and warm in the tent.
When we got up in the morning the temp got up to just above freezing and it turned to rain. We packed up camp in the tent and stayed dry. WE just had to break the tent down in the rain and managed to get pretty wet. Most of the snow had been melted by the rain but it sure was a great first camp of the season.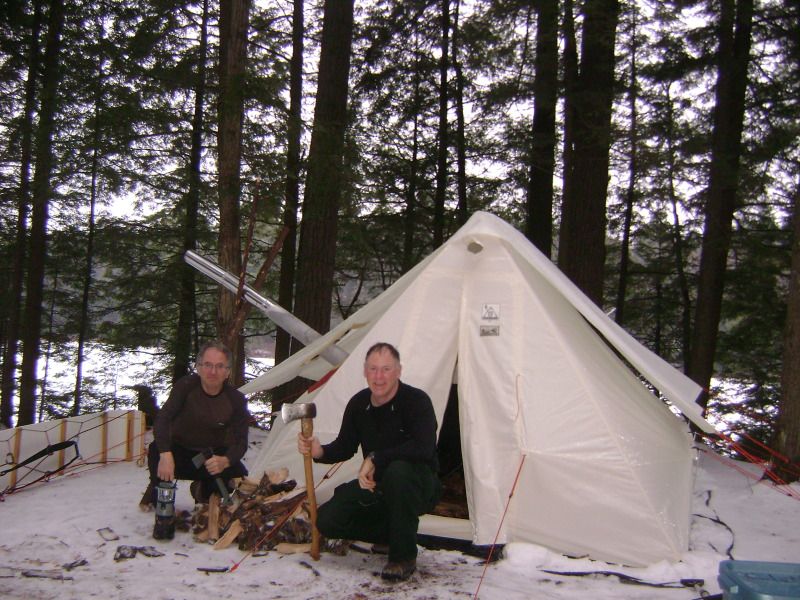 RR