not everything at DF is cold.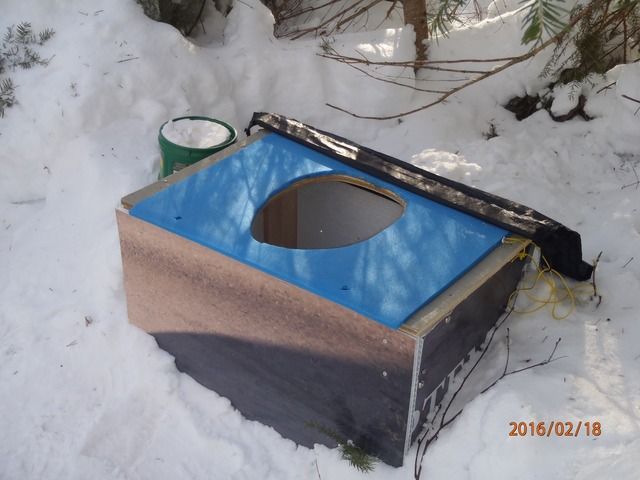 [
The Blue Pad does not transfer heat so is nice and warm as long as it is not iced over. Closing the lid may or may not prevent ice.
you will notice there is no magazine rack.
With 20 + people Thunderboxes are what makes the camp work. at DF 16 we had 3.
With any luck and a little work the the TB can be visited without post holing by the first morning. Happy Camp.
The cost was about $1. for screws. Made from scrap from a construction site. 24"X16"x16" easy to transport. Prefabbed at home assembled on site.
Stay safe
OAF/Dave