Interesting ideas. Remember you'd need a Boater's Card & different safety gear for a canoe with a motor, because now in Ontario you are a powered vessel the same as any stinkpot.
This was the fishfinder contraption I bodged up, portable and all the pieces stow away clean.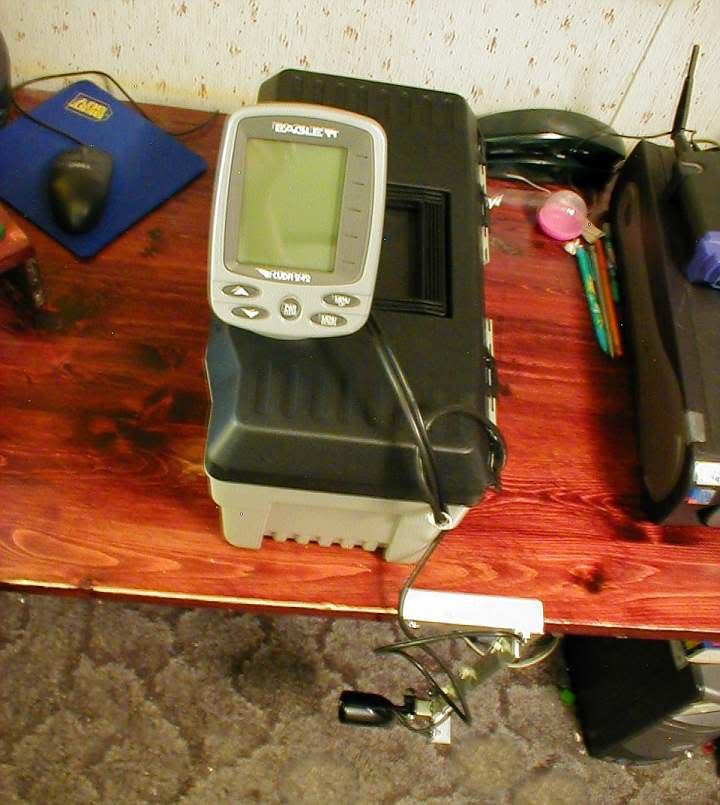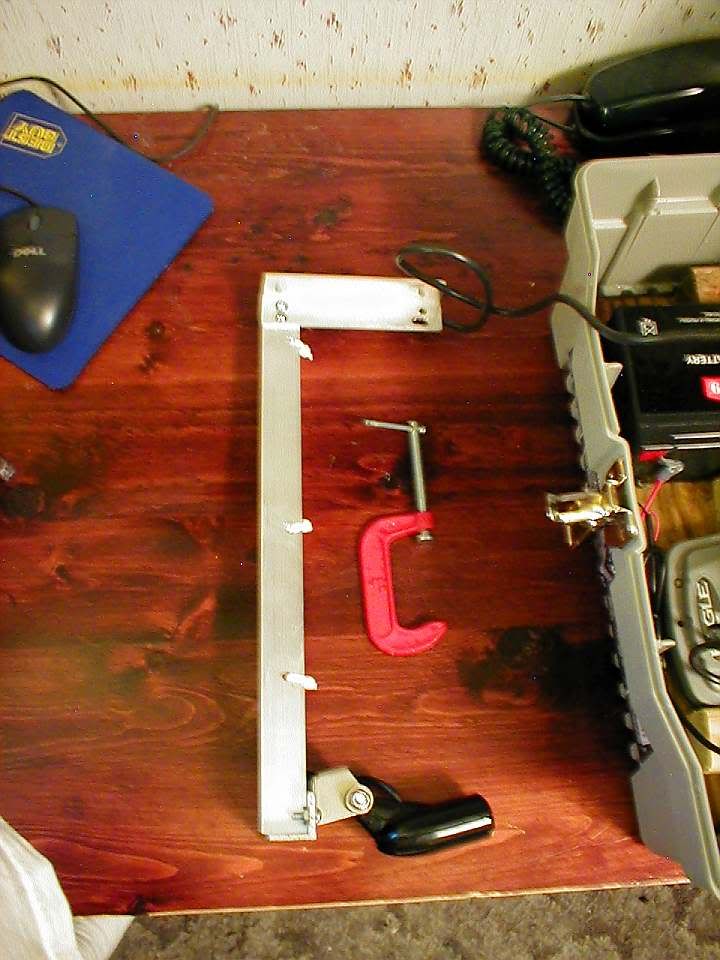 For rod holders I wanted something sturdier than just laying it along the gunwales or under my knee, but yet still accessible for a quick hookset. Gorilla Glued & screwed in some ash end bits from a seat replacement and bolted on a pair of Folbe's, I am quite happy with the rod holders and the setup is sturdy enough to pick up the whole boat by a rod holder. Pretty overkill for most inland fishing but hey, I go after big fish.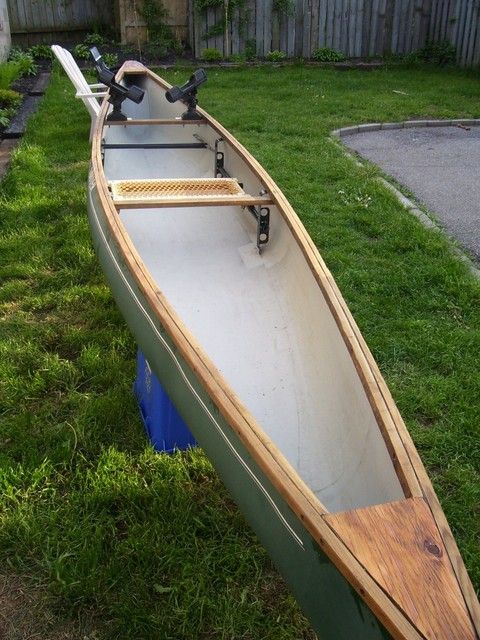 And you can use two rods in Ontario, you just need to fish bigger water!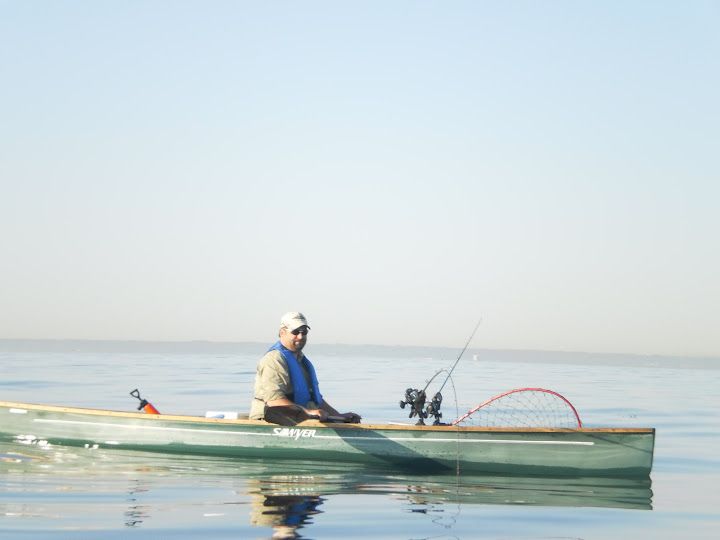 I did see an interesting downrigger rig done up a yakfisher, he uses a cut down fiberglass trolling rod with everything infront of the first eye & butt behind the reel seat sawn off, a linecounter reel with 80lb braided line, and drags a 2lb ball. He uses that as a downrigger to get down 50-60' no probs.