Hi folks, I thought I'd share a way I've found to lighten my tripping load; I've made a little self-contained handlining rig that lets me do away with a rod and reel, and much of my usual tackle, yet still allows for long casts, quick retrievals, and fish in the belly on canoe trips.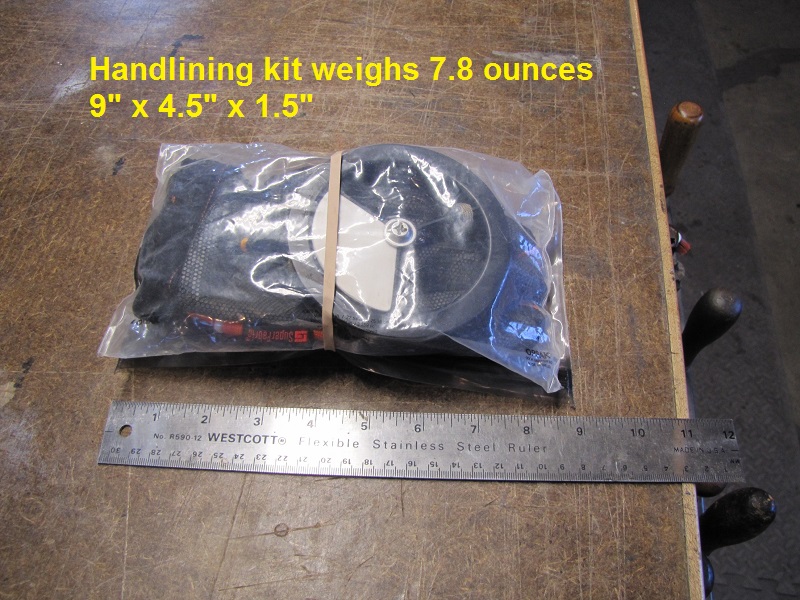 I took a standard fishing line roll, that bulk line comes on, and using some plastic sheet, and a bolt, washers, and a wing nut, I made a compartment with a sliding door, of one of the 3 spaces between the spokes of the roll.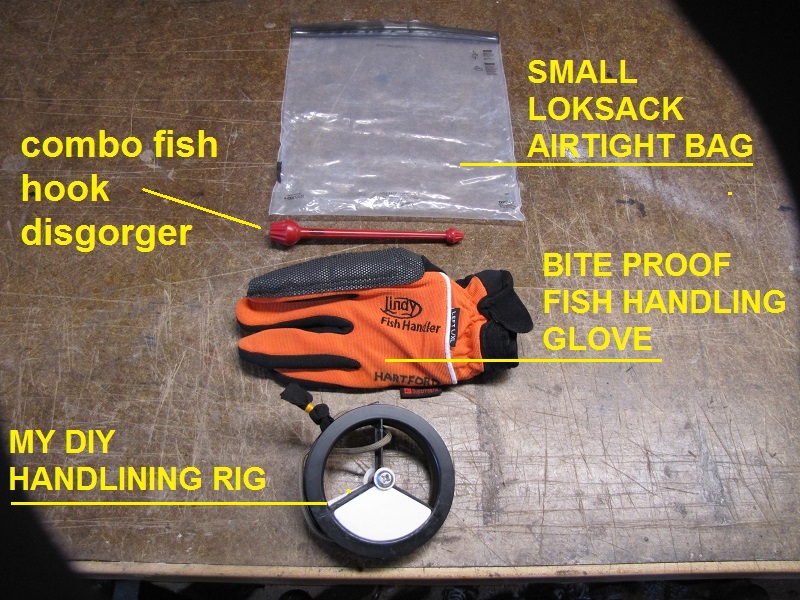 I put 105' of 40lb test monofilament and an 8" steel leader, quarter ounce weight, and a lure on the roll. The lure sits in the compartment when the roll is in storage, along with other lures and sinkers, etc.
It is all kept on the roll when not in use by a strip of elasticized fabric tape which goes around the roll, and it is held secure on the off hand by a paracord wrist loop.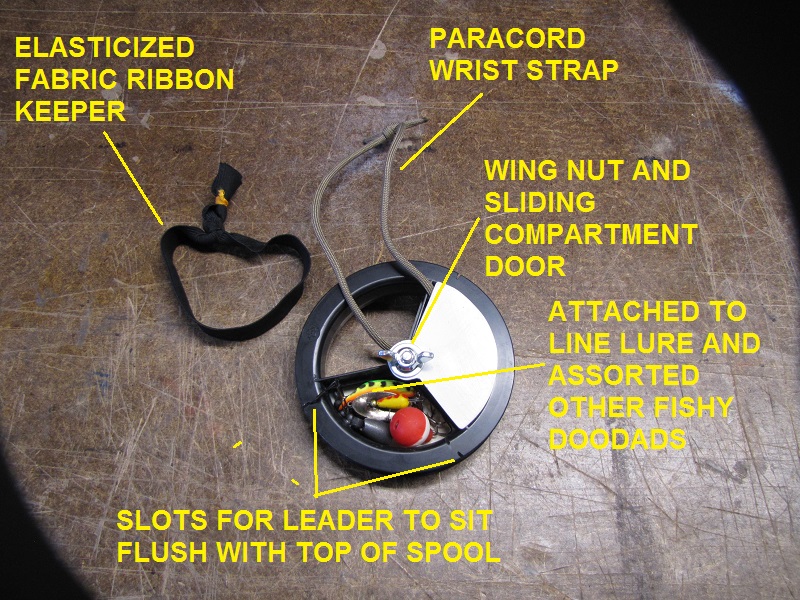 There are lots of Youtube videos on how to handline, and it's pretty easy and effective.
The whole rig, complete with fish handling glove and hook remover, weighs 7.8 ounces. I will wear a leather glove on my casting/retrieving hand, as I know that a big northern Saskatchewan pike, 40lb test line, and a line wrapped finger, could result in an unscheduled amputation.
I want the heavy line so that I don't have to fuss with playing a fish to tire it out so it doesn't break the line. I just want to be able to yard that sucker right out of the water, get the hook out, and toss it back quickly if it's too big to eat, which many are.
The roll goes in the off hand, with fingers through the two remaining spaces between the roll spokes. The thumb of the off hand is the reel tensioner. The casting is done by the dominant hand, after the end of the line is spun up vertically and released.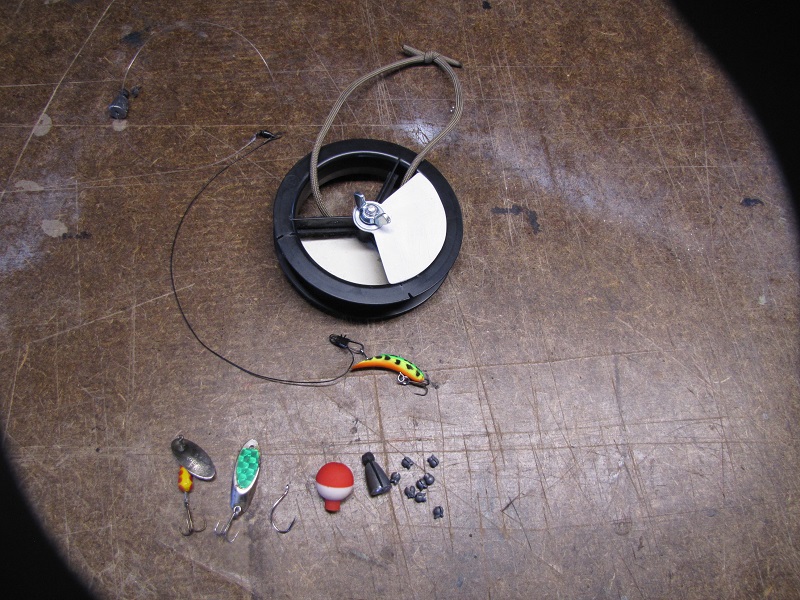 I hope that I have been able to attach these photos correctly.
Does anyone else handline?
What sort of rig do you use?
Cheers folks.