So, I've completed the installation of the air flotation bags, and I've made and installed the spray deck, and with gratitude to all who helped advise me about this, here are some pics: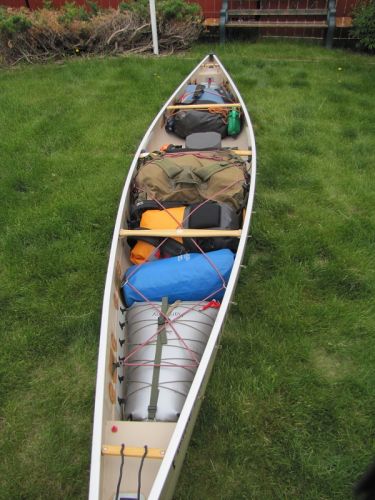 A view with the bags installed and normal tripping kit on board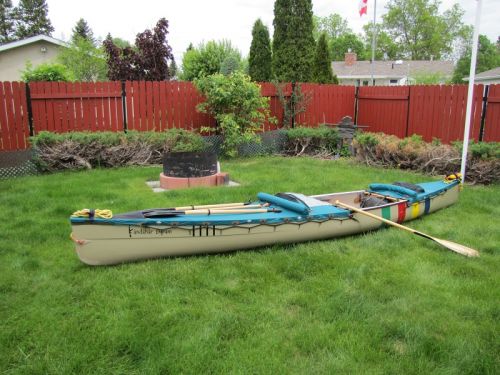 A side view of the deck installed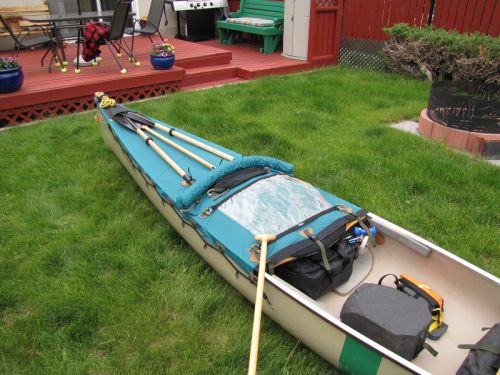 Some detail of the front piece showing the map case and glovebox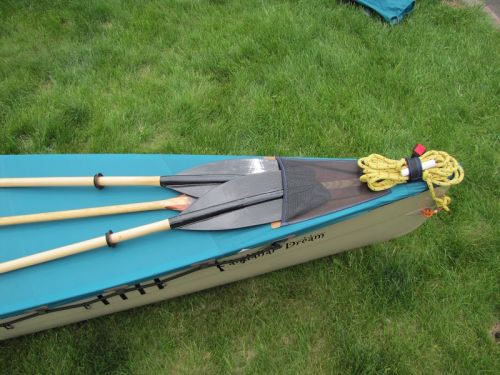 Some detail of the paddle garage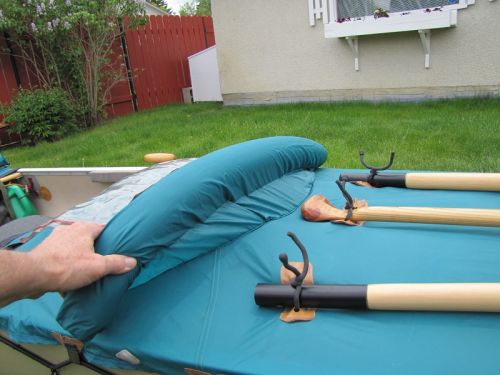 And some detail of a little widget that I put together half as an experiment. It's an articulating water diverter (does that sound geeky enough) A piece of pool noodle encased in a flap on the deck, sewn so that as water beneath it rises, so does it (pool noodles float), and it will rise as the water beneath it deepens. It (in theory) lays flat at 2.5" high, so it's not so much of a wind dam, and it can rise with rising water to a height of 6.5". We'll see if it was time well spent, or a colossal waste of thread. Part of the fun.
Ralph, I used the clips that you recommended, and think that they are perfect for the job, thanks.
And again, thanks to all contributors for helping me getting the juices flowing and the gears engaged on this. I will possibly utterly destroy it on the Coulonge River in September, but that's fine, it cost very little to make, and I learned a ton. Good project.
A special thanks to CCR member Laura P, who gave me the fabric that I made the deck from. It was an old body from a Sears Special Hillary tent, and it went to its maker in fine form. Not only did it make this deck, and the bag it's carried in, it also provided the fabric for a reversible sidewall that I made for my tarp, to accommodate shifting winds on islands.
Thanks Laura, cheers.