Next installment of BK's breakfast boat blog:
http://battenkiller.blogspot.com/
Not exactly breakfast time, but you can read it with your coffee and dessert.
Oh... we're well ahead of the blog as far as progress goes. I guess building a boat is easier than blogging about it, but not as much fun as bragging about it. That being the case, I thought I'd post a shot of
Nymph
as she sits on the form after being glassed: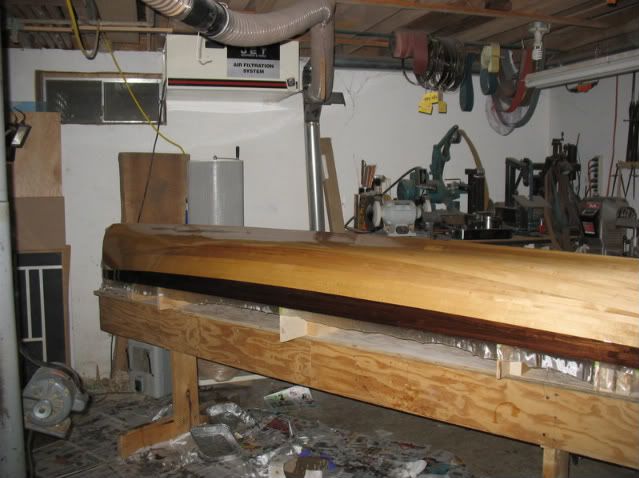 OK... a couple more:
This one shows her all sanded and off the form, getting her birth weight measured.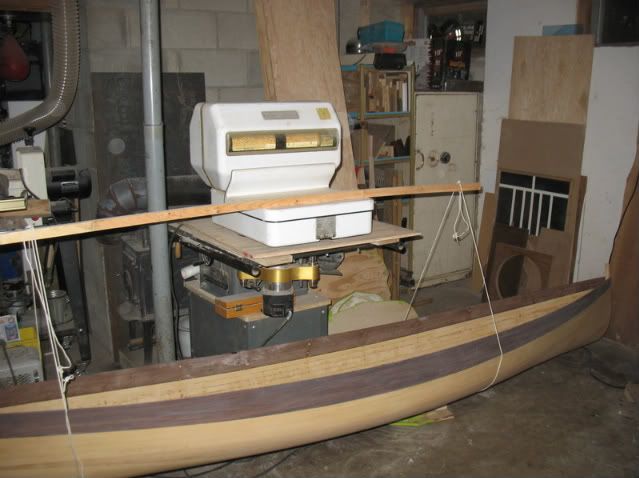 The answer to your question? ... A trim 12 lb. 12 oz. baby girl, not yet faired or glassed on the inside (yes, we subtracted the weight of the stick and rope).
Finally, a shot of Lady BK hard at work under the ever-present glare of the halogen work lights, fairing out the inside with an assortment of BK's favorite specialty tools: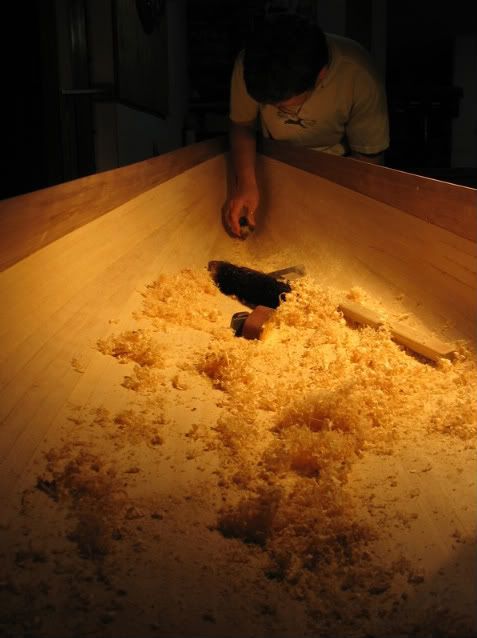 Cheers